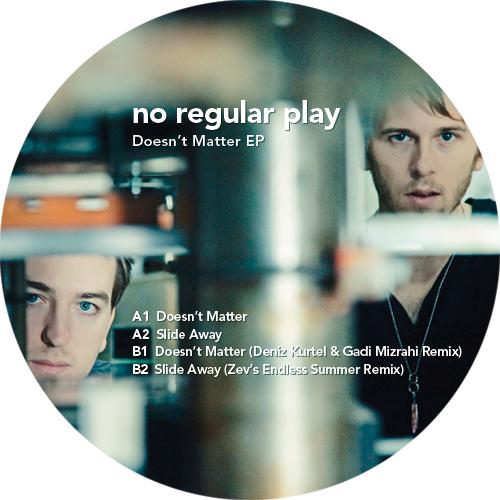 Since Slow Hands is such a massive fan of all things No Regular Play, we figured we'd let him write about their new EP coming out this month on Wolf + Lamb and boy did he deliver:
Imagine this; Lou Pearlman is released from prison early on good behavior. Reformed and inspired by religion, a lot of time in the prison library, and all the new "friends" he made playing "drop the soap", he decides that he is going to change the world, and all the harm he caused its ears and start a new "super group". But not just any super group, THE super group.
So he taps into his Swiss bank account (Howie Dorough has been keeping a close eye on it for him) and the first thing he does is bring John Bonham back from the dead. Drummer: Check.
He calls up his old Thursday night backgammon/bloody mary buddy, Bootsie Collins, he jumps at the opportunity. Bass player: Check
To jazz things up he calls in a favor from Brad Mehldau, who owes him some money, and cut his teeth doing early synth recordings for The Micky Mouse club (Justin Timberlake actually introduced them). Keys: Check.
Uses that same "back from the dead" technology, and gets Tito Puente up and running . . . just to play the damn cowbell!
Steve Vai on guitar, but only because he was awesome in Crossroads (also Ralph Macchio's best movie)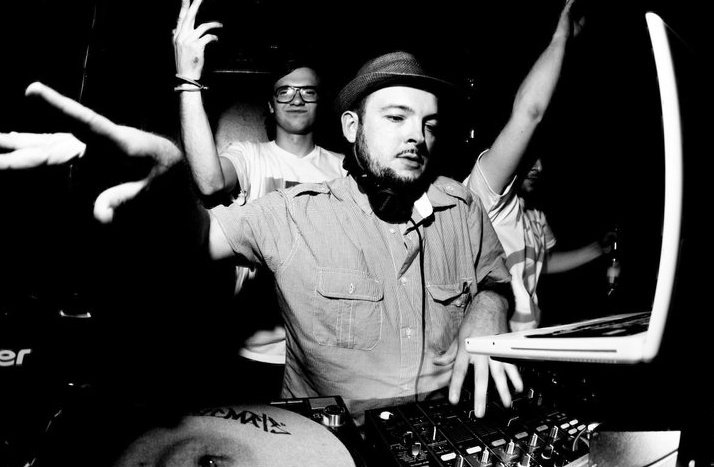 Being taught to beat mix acid house in a ski resort in late 1988, has had numerous repercussions for Marc Roberts. Despite stints on pipelines in India, as a book keeper for a failing sausage restaurant in the West End and working for monsters of rock Iron Maiden, he's never been far away from a DJ booth over the last 20 years.

Those 20 years of musical indulgence, have ensured an eclectic approach to dancefloor rabble rousing. Various escapades have ensued - including a car load of vinyl melting in the baking heat of the south of France, and having to play dub mixes of every record at +8, after being mistakenly booked for a techno event in Spain. He's played on crutches at Bugged Out! (until someone drunkenly stole them) DJ'd in an igloo at 7000 feet, and fallen off the back of a lorry mid set at the Rotterdam Street Parade.
G
Growing up in the Middle East it wasn't until he returned home that his career started in Nottingham with residencies at the historic club the Bomb and more recently at Stealth. Here in the heart of the city's club culture is where he continues to hold a residency. This quickly led to regular slots at Fabric and further afield in the USA and Germany.

Always keen to experiment with new ideas and take risks he started the Leftroom label in 2005 with his own productions beginning to see releases on reputable labels such as Crosstown Rebels and Skint. Tolfrey sought after an avenue to release his peer's music and open up opportunities for friends that he believed in.

The first release was entitled 'The Extended Family EP' encapsulating the spirit of Leftroom, a place where a core set of artists could grow and experiment with their sound. The Leftroom family now consists of a few key artists now including MarcAshken, Inxec, Eric Johnston and Glimpse.

After remarkable success with the first few releases and securing a homegrown and exceptional roster Tolfrey was asked to commence a label night at T Bar, London's hub of creativity in the house and techno scene. Hosting nights
alongside those of Andrew Weatherall, Ivan Smagghe and Craig Richards allowed Tolfrey to invite and play with friends and muses while sharing memorable dancefloor moments.